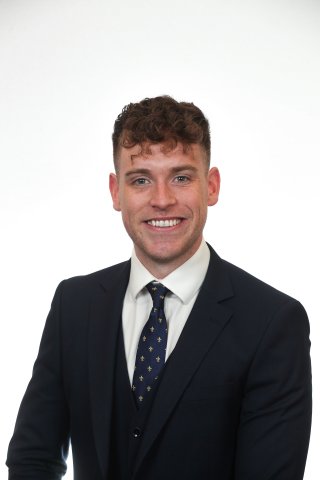 The purpose of the Temporary Protection Directive is to provide minimum standards of temporary protection for those fleeing harm – to be used in exceptional circumstances where the usual process for international protection has trouble handling a 'mass influx' of displaced persons seeking protection.
Cillian Bracken BL – on behalf of the Immigration, Asylum & Citizenship Bar – examines some of its practical aspects and its application in Ireland as part of the war response.
---
On 2 March 2022, following six days of sustained violence and conflict throughout Ukraine, the European Commission formally proposed activating Directive 2001/55/EC – known as the Temporary Protection Directive ('TPD') – to provide temporary protection in the European Union to those fleeing the war in Ukraine.[1] This is the first time such a proposal has been made.
The Irish Government backed the proposal, which was then unanimously adopted by the Council of the European Union.[2] It is part of Irish law by virtue of section 60 of the International Protection Act 2015.
The Commission estimates that a possible figure of between 2.5 million and 6.5 million persons will be displaced due to the armed conflict, of which between 1.2 and 3.2 million may seek international protection. The United Nations High Commissioner for Refugees estimates that up to 4 million people may flee Ukraine.
But what is the TPD, what does it entitle those granted temporary protection, and how would this affect Ireland?
The Temporary Protection Directive
The TPD was initially introduced following the numbers of displaced persons and those seeking protection arising from the Yugoslav Wars; however, it was never activated. Its purpose, broadly, is to provide minimum standards of temporary protection for those fleeing harm, to be used in exceptional circumstances where the usual process for international protection has trouble handling a 'mass influx' of displaced persons seeking protection. Following a proposal by the Commission describing specific groups to whom temporary protection will apply, the date for it to take effect and an estimation of the scale of displaced persons, the Council of the European Union must adopt the proposal by a qualified voting majority.[1]
In contrast to international protection, such protection, while temporary, is intended to be provide an immediate and collective protection to displaced persons who are not in a position to return to their country of origin, in contrast to the individualised assessment set out under the Qualification Directive.
The TPD defines a 'mass influx' as:
…arrival in the [EU] of a large number of displaced persons, who come from a specific country or geographical area, whether their arrival in the [EU] was spontaneous or aided, for example through an evacuation programme
'Displaced persons' are defined as:
…third-country nationals or stateless persons who have had to leave their country or region of origin, or have been evacuated, in particular in response to an appeal by international organisations, and are unable to return in safe and durable conditions because of the situation prevailing in that country, who may fall within the scope of Article 1A of the Geneva Convention or other international or national instruments giving international protection, in particular:
(i) persons who have fled areas of armed conflict or endemic violence;
(ii) persons at serious risk of, or who have been the victims of, systematic or generalised violations of their human rights;
This definition is capable of covering both persons who fall within the definition of a refugee under the Refugee Convention, as well as, but not limited, to those who may be able to avail of subsidiary protection. The scope of 'displaced' persons is broader too than just Ukrainian nationals themselves, but also non-Ukrainians whose 'origin' is Ukraine. Whether this definition includes non-Ukrainians whose origin is not Ukraine, such as if they recently relocated there, remains unclear. Nevertheless, Article 2(1) of the Council's Implementing Decision provides for the following categories:
Ukrainian nationals residing in Ukraine before 24 February 2022
stateless persons, and nationals of third countries other than Ukraine, who benefited from international protection or equivalent national protection in Ukraine before 24 February 2022; and;
family members of the persons referred to in points (a) and (b).
The Council Implementing Decision defines family members as the spouse of a person referred to (a) or (b), or the unmarried partner in a stable relationship, where the legislation or practice of the Member State concerned treats unmarried couples in a way comparable to married couples under its national law relating to aliens, and the minor unmarried children of a person referred to in (a) or (b), or of his or her spouse, without distinction as to whether they were born in or out wedlock or adopted.
The TPD also provides that Member States must receive persons who are eligible for temporary protection in a spirit of Community solidarity and indicate their capacity to receive such persons.
Entitlements under the TPD
Duration
For those who fall within this definition, a range of entitlements arise. Article 4 provides for an initial duration of temporary protection of one year, which unless terminated by the Council is automatically extended for two further periods of six months. The Council may extend this for a further year by a qualified majority – bringing it to a maximum of three years in total.
Employment
Beneficiaries of temporary protection are entitled to take up employment or self-employment, although priority may be given to EU citizens and EEA nationals, as well as unemployed resident third-country nationals. The general law in force in the Member States applicable to remuneration, access to social security systems relating to employed or self-employed activities and other conditions of employment shall apply.
Accommodation
Member States must also ensure that beneficiaries have access to suitable accommodation or, if necessary, receive the means to obtain housing, and make provision for persons enjoying temporary protection to receive necessary assistance in terms of social welfare and means of subsistence, if they do not have sufficient resources, as well as for medical care. Under 18 beneficiaries are entitled to access to the education system under the same conditions as nationals, and access for over 18s is optional.
Admission of other family members
Member States must authorise entry of 'core' family member – such as spouses, partners in a stable relationship, and minor unmarried children, and allow admission of close relatives within the family unit or dependent in case of extreme hardship.
Beneficiaries have an entitlement to apply for international protection at any time, although Member States may disallow concurrent enjoyment of beneficiary and applicant status, and even if unsuccessful in their application, still enjoy temporary protection.
Importantly, there is also an entitlement to 'mount a legal challenge' to exclusion from temporary protection or family reunification.
The TPD in Irish Law
While Ireland did not initially participate in the TPD, the State opted-in on 11 April 2003 and the Directive was deemed to apply to Ireland from 31 December 2003,[2] and has been transposed by section 60 of the International Protection Act 2015.
Section 60(2) provides for permission to enter and remain in the State for displaced persons covered by a Council Decision under the TPD, whose personal data has been registered by the Minister for Justice. Per section 60(7) this permission shall be for one year and may be renewed. The Minister is obligated to issue a free Irish visa or transit visa, permission, and information in a language they understand to such displaced persons. Such a permission may be revoked where the Council has ended temporary protection, where the person has been transferred to another Member State, or where the person has been excluded.
Per section 60(10), beneficiaries are entitled to enter employment, self-employment, and access to education to the like extent in all respects as an Irish citizen, to receive the same medical care and social welfare benefits as those to which Irish citizens are entitled, and to the same rights of travel in the State as those to which Irish citizens are entitled. Applicants for international protection are excluded from temporary protection.
A notable difficulty with the provisions is the absence of in the 2015 Act is for express provision for family reunification with core family members – beneficiaries do not constitute 'qualified persons' for the purpose of the Act and so cannot avail of the family reunification provisions under section 56, although they may fall within the definition of a 'qualified sponsor' under the Policy Document on Non-EEA Family Reunification – which sets out the guidelines for family reunification. Of course, fortunately, the Council Implementing Decision includes those core family members, which overcomes this issue. Interestingly, beneficiaries fall within the meaning of 'programme refugee ' under section 59 of the Act and, per the Department of Justice's Immigration Service Delivery website, programme refugees can apply for family reunification, although it is unclear on what basis. [3]
As the first of those affected arrive,[4] how the TPD will be applied here in practice remains unclear. It seems likely that it will primarily involve the relocation of those eligible from border countries such as Poland, Slovakia, Hungary, and perhaps too Moldova, as well as individual inclusion for those who arrive in the State themselves. The Department of Justice has indicated that guidance will be forthcoming.[5]
Conclusion
The activation of the TPD is a welcome step in providing fast access to protection, as well as effective access to employment and material conditions. It must be ensured that those affected are able to do so without burden and facilitated given the realities of fleeing persecution and war. The TPD is a crucial protective measure in times of conflict-driven mass displacement and as a heartening development by the EU that provides an immediate, humanitarian legal framework for all such crises.
---
Contributors
The views expressed above are the author's own and do not reflect the views of The Bar of Ireland.
Discover our Specialist Bars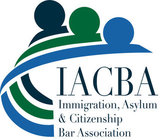 The Immigration, Asylum and Citizenship Bar Association (IACBA) is an association of barristers who are members of The Bar of Ireland specialising in immigration (including EU free movement of persons), asylum and citizenship law, in addition to related areas such as employment permits, family reunification and trafficking in human persons. Their aim is to provide relevant continuing professional development seminars, information and public events to better inform barristers and the wider public of these areas of law.
The views expressed above are the author's own and do not reflect the views of The Bar of Ireland.
---
References
[1] European Commission, Proposal Council implementing decision implementing Temporary Protection Directive (2 March 2022) accessible via https://ec.europa.eu/home-affairs/proposal-council-implementing-decision-implementing-temporary-protection-directive_en
[2] Council of the European Union, Council Implementing Decision establishing the existence of a mass influx of displaced persons from Ukraine within the meaning of Article 5 of Directive 2001/55/EC, and having the effect of introducing temporary protection (4 March 2022) accessible via https://data.consilium.europa.eu/doc/document/ST-6846-2022-INIT/en/pdf
[3]55% of Member States voting in favour (that is, 15 out of 27) and supported by Member States representing at least 65% of the total population of the Union.
[4]Commission Decision 2003/690 EC of 2 October 2003 accessible via https://op.europa.eu/en/publication-detail/-/publication/e5db74d5-7131-4cbb-83a7-1adbe54da57d/language-en
[5] Department of Justice, 'Family reunification of international protection holders' accessible via https://www.irishimmigration.ie/coming-to-join-family-in-ireland/family-reunification-of-international-protection-holders/
[6] 'Minister says over 80,000 Ukrainian refugees could arrive in Ireland' (RTÉ, 6 March 2022) accessible via https://www.rte.ie/news/2022/0306/1284759-ukraine-refugees/
[7] Department of Justice, 'FAQ's – for Ukraine Nationals and Residents of Ukraine' accessible via https://www.irishimmigration.ie/wp-content/uploads/2022/03/FAQ-Ukraine-Final.pdf
More Viewpoints