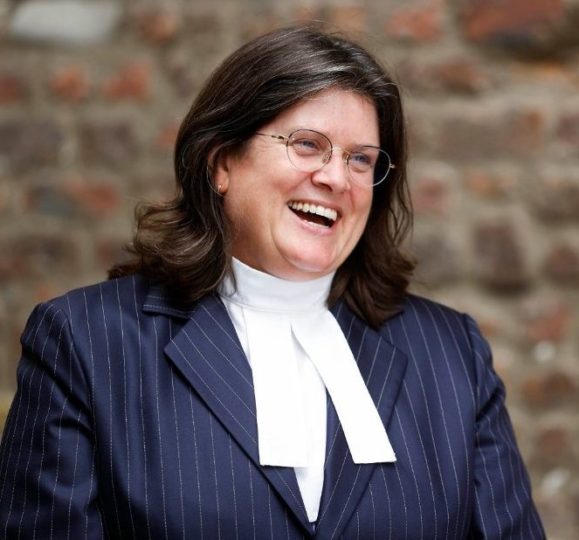 Over the course of the last 100 years, women have taken their place as achievers and leaders of Irish society, and in the field of justice and law.
Because of women such as Frances Kyle BL and Averil Deverell BL, we have seen women achieve high office, to include President, Chief Justice, Minister for Justice, Attorney General, Chief State Solicitor, Secretary General and Garda Commissioner.
It is no coincidence that the increasing presence of women within the legal profession from the 1970s onwards coincided with increasing liberalisation of laws in favour of women, such as the removal of the marriage bar, the availability of family planning services, a fairer taxation of married women's salaries, repeal of the 8th Amendment and the availability of legal aid in civil and family matters, changes that can be said to have been predicated upon the commencement of the Sex Disqualification (Removal) Act in 1919.
As Chair of the Council of The Bar of Ireland, I feel very privileged to have the honour of leading our profession in 2021, which is the Centenary celebration of women at the Bar.
Maura McNally SC
Senior Counsel, Barrister
Member of the Inner Bar
Chair of the Council of The Bar of Ireland
---
---
Presidential Reception at Áras an Uachtaráin
Members of The Bar of Ireland, invited by President Michael D. Higgins to a reception at Áras an Uachtaráin to mark the centenary of the calling of the first women to the Bar in Ireland, on 3 November 2021.
---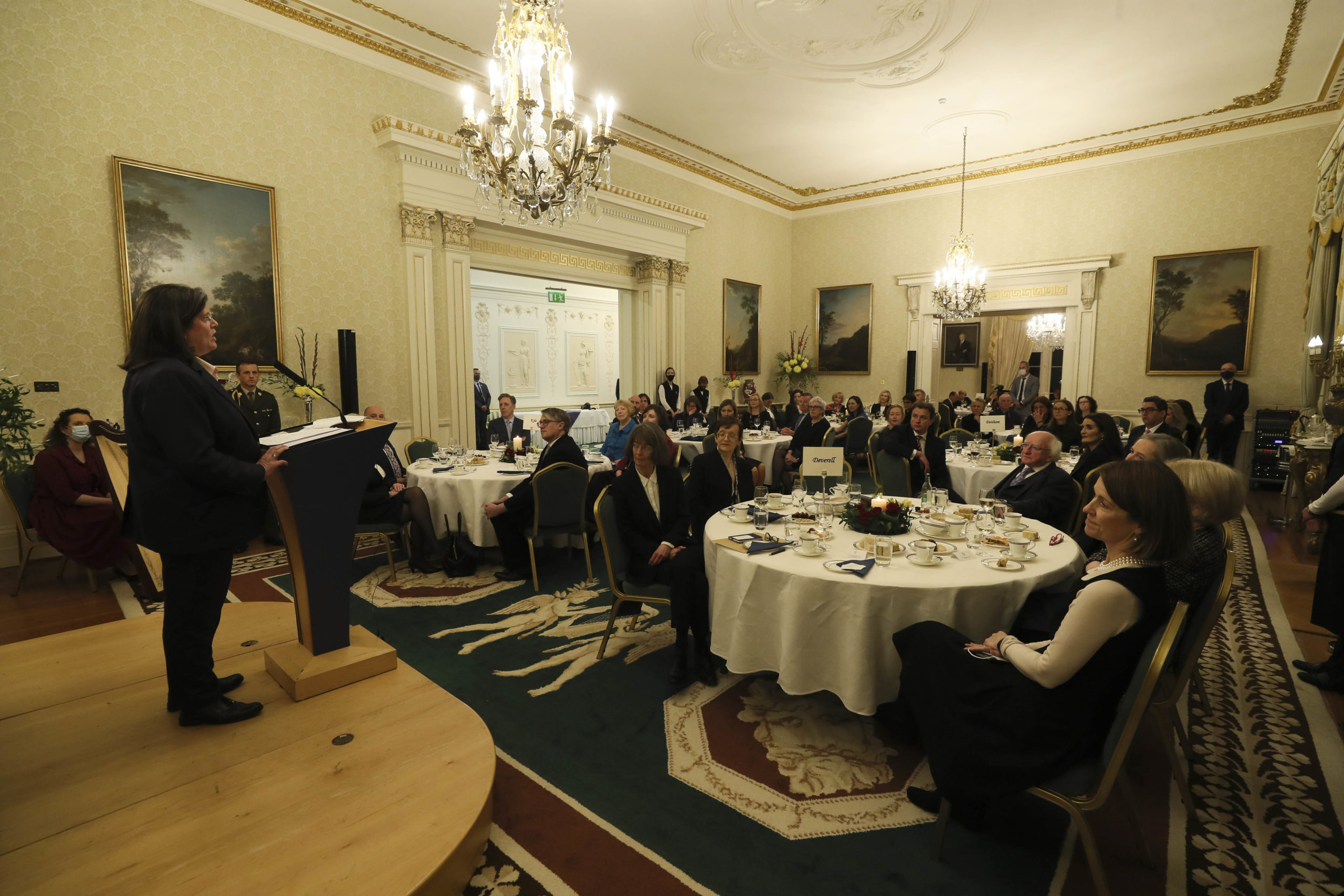 Women at the Bar today
Today at The Bar of Ireland, 760 (36%) of all members are Female. 696 (40%) females are Junior Barrister, while only 64 have progressed on to take Silk, which makes up 18% of total Senior Counsel.
---
---
Women in Law 2021: Faces, Voices
The Women in Law 2021: Faces and Voices series posed a series of questions to women at the Bar, such as what being a barrister means to them, what they believe they bring to the profession, and what they hope to see in the profession over the next ten years.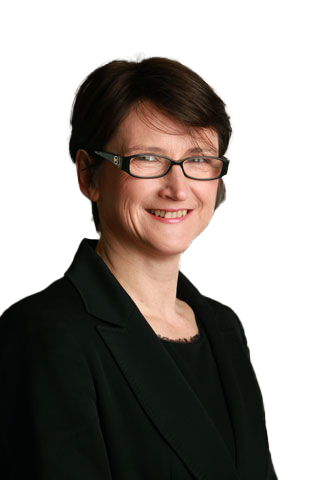 Siobhan Phelan SC
I became a barrister because I wanted to help make the world a fairer place. The law, used properly, is a good tool in fighting injustices.
I am committed through my work to making the law an effective tool for everybody and not just commercial or establishment interests.
My membership of the Law Library marries independence in the work I do with a collegiate environment which provides necessary support.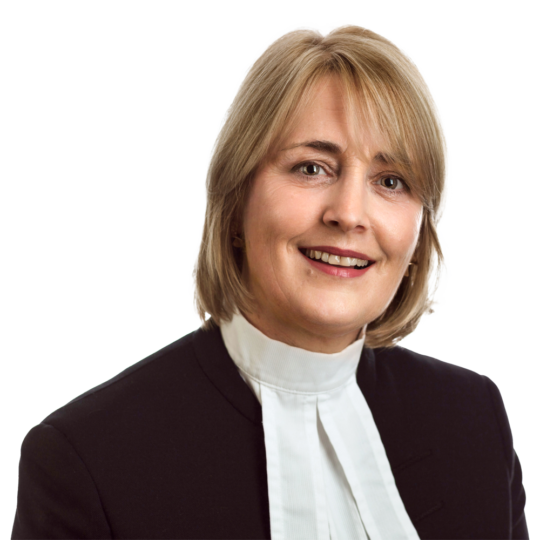 Lorraine O'Sullivan SC
I often call my female colleagues my sisters in law because I value their friendship as much as their scholarship. When I started practising in 1984 the Bar was still very much a male preserve so it has been very gratifying to watch that change to the extent that women now comprise 40% of barristers in Ireland.

The Bar can often be challenging but it is also very rewarding to know that you can, through skilled advocacy, help someone get access to justice. As the French philosopher Simone Weil put it: "the spirit of truth and the spirit of justice are one".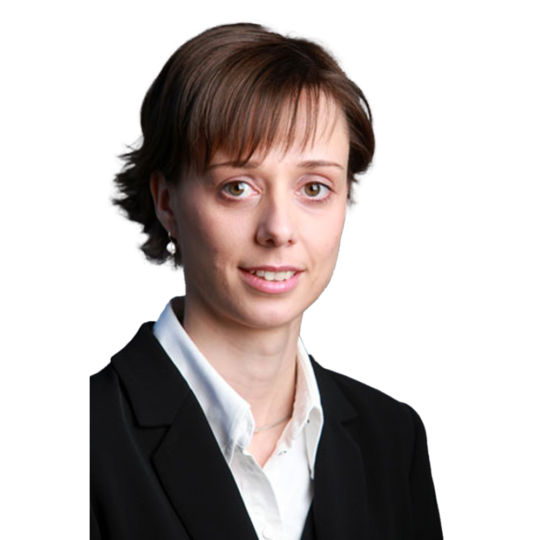 Caoimhe Ruigrok BL
Being a barrister is a privilege. You are invited into one of the most difficult moments in your client's life, a moment when most feel uneasy, vulnerable or exposed.

I think it is important to remember, a Barrister has a number of cases at any time, clients have just one, and that one is the most important one for them.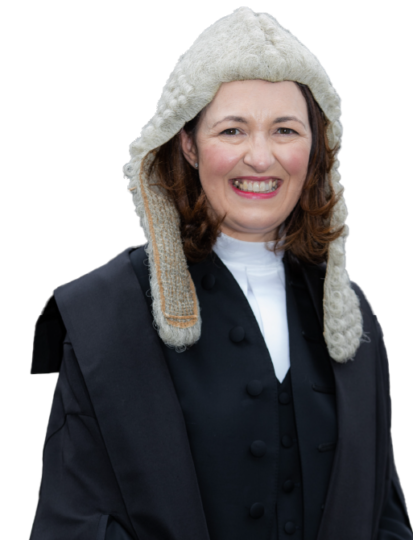 Cathy Smith SC

What does it mean to be a barrister? For me it means the privilege of working in law in the very environment where law is made on a daily basis.
It is meeting colleagues as they come out of court where an important decision has just been handed down or to be in court as counsel for one of the parties to such a decision.
It is law in real time as opposed to reading an analysis later. This makes it exciting.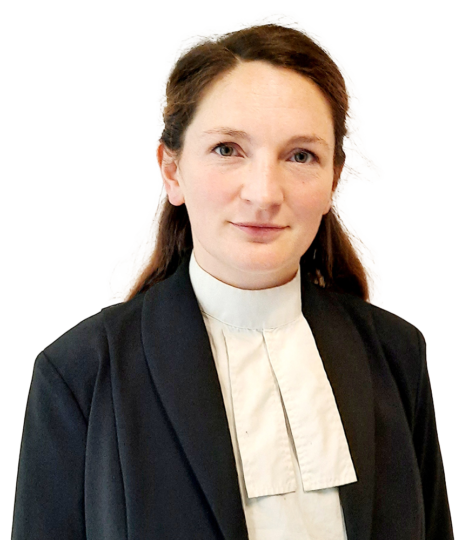 Miranda Egan Langley BL
Training to become a barrister requires dedication and determination. It's a vocation, one that poses many challenges, especially as a mother of 4 young children. My drive stems from my passionate desire to provide strength and support to those in vulnerable positions or who may have experienced injustice.
I feel privileged to be able to champion and empower others. I am very proud to be a barrister and I hope that I inspire other young women who may be contemplating a career in law.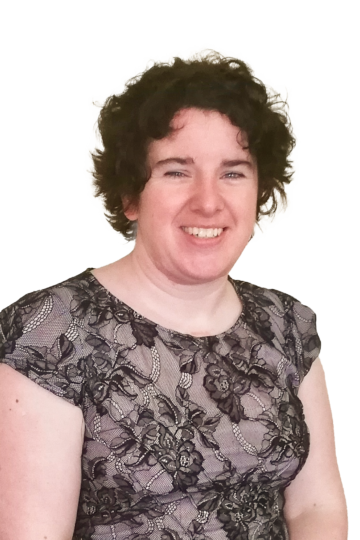 Lorraine Lally BL
What being a barrister means to me: The opportunity to advocate for persons who are often voiceless in society and to ensure that they have their rights respected within the state by organs of the State.

The law is a tool that can be used to level the playing field of life. We live with inequality but we do not need to always accept it.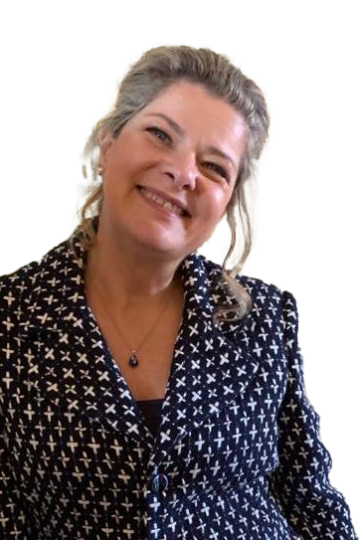 Ruth Davis BL
At the Bar, every day is different and for brief periods of time you play a vital role helping people through some of the most difficult times of their lives.
I believe that my background of working in the higher education and health sectors, and in particular working as an advocate with an ultra-rare disease patient charity, stands me in very good stead in my work as a barrister.
I would like to see a more diverse legal profession over the next 10 years. I believe this is beginning to happen, but there is still a long way to go before the Bar will truly reflect the diversity of Irish society.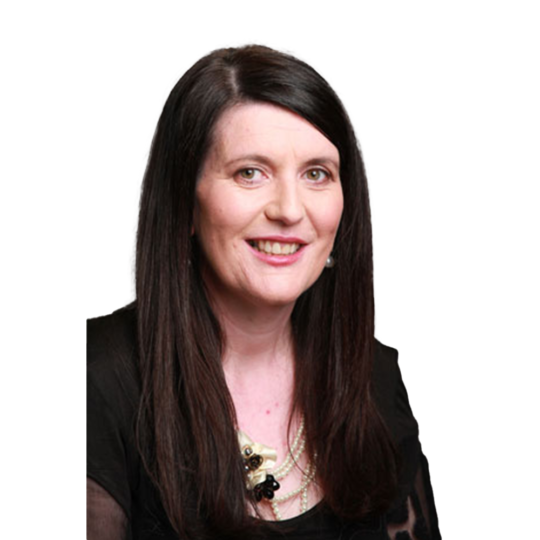 Kathleen Henry BL
Being a barrister affords me the opportunity to help clients who are both victims and offenders recommence their lives, re-join their communities and ultimately contribute positively to society.
Every day at the Bar is different, every case presenting complex challenges, every client requiring my absolute highest standard of professional practice.
What the next ten years should look like: As a life long learner, I will constantly engage in professional learning and development and continue to earn the respect of my colleagues and clients. I know the immeasurable benefits of professional mentoring will enhance my practice and ultimately ensure that my son James is as proud of me as I am of him.
---
In their own words…
A selection of podcasts and interviews that provide an interesting and human insight into the experience of female barristers at the Bar, and beyond.
Women at the Bar: Experiences and Lessons from Recent Decades
Sarah Reid BL joins The Hon. Ms. Justice Mary Laffoy, The Hon Ms. Justice Aileen Donnelly, and The Hon. Ms. Justice Mary Rose Gearty (then Senior Counsel), in a discussion on the experiences of women at the Bar over the last fifty years.
International Women's Day 2021
Listen to the Rt. Hon. the Baroness Hale of Richmond, DBE, Former President of the UK Supreme Court on her life and lesson in Law.
Law and Women Mentoring
Hear about The Bar of Ireland's Law & Women Mentoring Programme – the need for it today, how the Programme works and its hope to be 'redundant' in the future.
Chair's Conference: Commemorating 100 Years of Women at the Bar
An interesting and thought provoking discussion between The Rt. Hon. the Baroness Hale, Former President of the UK Supreme Court, Ms. Justice Mary Finlay Geoghegan, Former Judge of the Irish Supreme Court, and The Hon. Rosalie Abella Justice of the Supreme Court of Canada. Moderated by Orla O'Donnell, RTÉ Legal Affairs Correspondent.
International Women's Day 2020
Hear from former Judge, Ms. Justice Mary Laffoy, on life at the Bar and on the Bench, on the occasion of the unveiling of her portrait in February 2020.
Women in the Justice Sector: 100 Years of Impact
You can find many more of our podcasts by searching The Bar of Ireland where ever you get your audio. Or directly here
---
The Bar Review – Commemorative Issue November 2021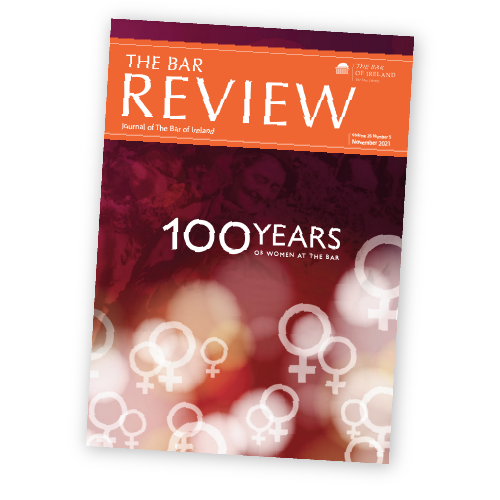 To commemorate the centenary, this edition of the Bar Review pays tribute to women in law through the years, and looks at the Bar's efforts to increase diversity and inclusion.
Below are just some of the articles featured in this special issue.
---
Leading from the front
Oonagh McPhillips, Secretary General at the Department of Justice, speaks on her experience as a female leader and the Department's ongoing work on equality and diversity.
Working towards equality
What still needs to be done to achieve true equality at the Bar? In this article, Aoife McNickle BL, Chair of the Equality and Resilience Committee, outlines the steps of the Equality Action Plan to improve ease of access to the legal profession and recruit a more diverse membership base.
---
The situation of Afghan women judges
Following the return to power of the Taliban, the situation of women who are judges and lawyers in Afghanistan is extremely perilous. In this article, Patricia Brazil BL, Averil Deverell Lecturer in Law at Trinity College Dublin, outlines the grave situation female members of the legal profession in Afghanistan are facing and the collective Irish Justice Sector efforts to transition and settle them and their families in Ireland.
Also included in this issue:
Message from the Chair, Maura McNally SC
Averil Deverell BL: Trailblazer
Law and Women Mentoring at the Bar
Gender Still an Issue: Female members of Council give their views on diversity
Dr Suad bint Mohammed al Lamkiya: First woman of colour at the Bar
---
In Plain Sight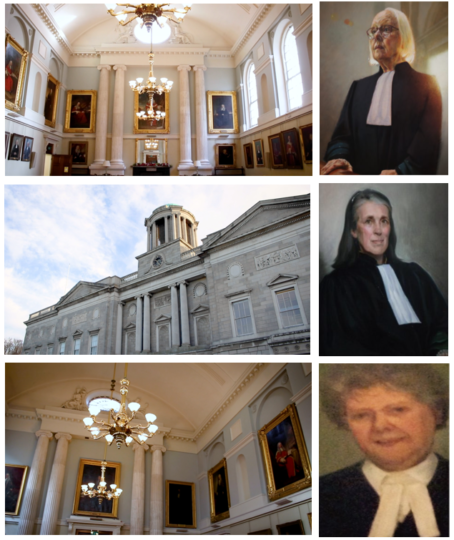 Currently there is a notable under-representation of female subjects displayed in the collections of The Bar of Ireland and King's Inns despite the existence of numerous influential women in law.
Only three portraits of female subjects exist, the latest which was commissioned in 2020.
In Plain Sight seeks to celebrate the achievements and enhance the visibility of historical and contemporary women that have demonstrated significant leadership, influence and contribution to the practice and education of law.
It aims to achieve this through the commissioning of additional portraiture that will hang in the Law Library or The Honorable Society of King's Inns, as appropriate, in plain sight of the barristers of today and tomorrow.
---
The history and legacy of women at the Bar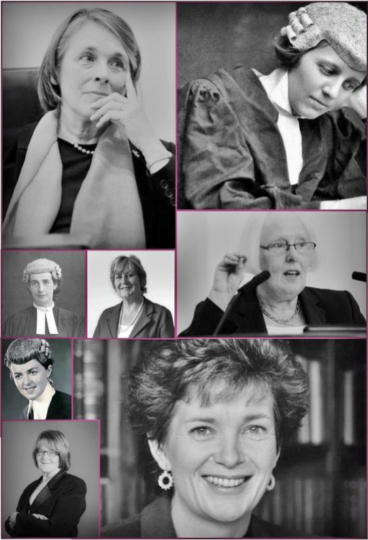 Trailblazers: The First 100
Averil Deverell BL and Frances Kyle BL were the first women to be called to the Irish Bar in November 1921, after the Sex Disqualification (Removal) Act became law in 1919.
The Bar of Ireland Library Services curated an online exhibition of the first 100 women called to the Bar in Ireland.
Many of these first 100 women pushed through the barriers of society to blaze a trail for those that have followed over the last century and given a voice to women all over Ireland.
---
Averil Deverell in profile (1893 – 1979)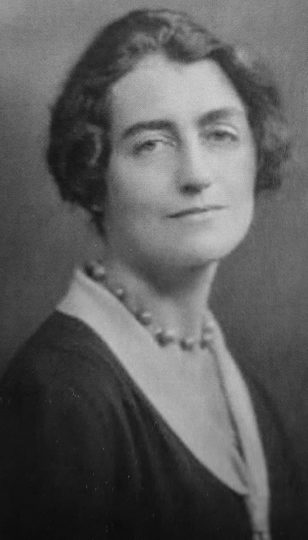 Averil Katherine Statter Deverell and her twin brother, Captain William Deverell, were born in Greystones on the 2nd of January 1893. The only daughter of William Deverell, a Clerk for the Crown and Peace of County Wicklow, and Ada Kate Statter Carr, the daughter of a London solicitor, she grew up in a family familiar with the ways of the legal world.
As a child Averil attended the 'French School' in Bray, where young protestant ladies from all over Ireland were educated. Whilst at school she indulged a love of theatre and acting, no doubt honing skills that would stand in good stead in the courtroom. She began her undergraduate studies in Trinity College Dublin in 1911, the same year she was presented at court in Dublin Castle to King George V and went on to receive an LLB in 1915. At this time there was a world war raging across Europe of which Ireland, as a country within the United Kingdom, was a participant. Averil had been encouraged by her father to learn to drive as a teenager and she decided to use this skill and apply to the Queen Alexandra First Aid Nurse Yeomanry for a position as ambulance driver on the Front.
Averil Deverell BL image: © Liz Goldthorpe
---
Preserving her legacy
HQ marks centenary
To coincide with the centenary celebrations in November, both of The Bar of Ireland offices based at 145-151 and 158-159 Church Street are currently wrapped in a digital film, depicting Averil Deverell BL and Frances Kyle BL, for all to see.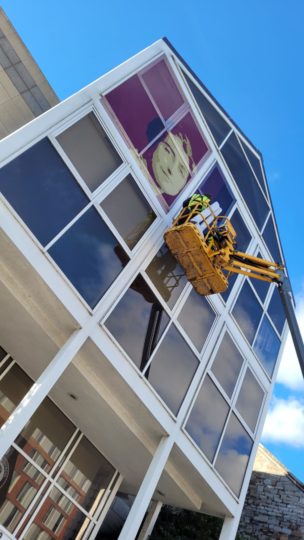 ---
Find out more…
We look forward to expanding and adding to the resources on this page, as part of our continuing Centenary celebrations. Do check back for future updates!
Queries to: communications@lawlibrary.ie