The collection is now available from the Legal Research Centre in the Distillery Building.
All book descriptions are credited to publishers' blurbs.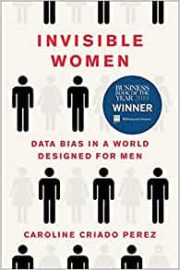 Invisible Women: Data Bias in a World Designed for Men – Caroline Criado Perez
'Caroline Criado Perez brings together for the first time an impressive range of case studies, stories and new research from across the world that illustrate the hidden ways in which women are forgotten, and the profound impact this has on us all.'
---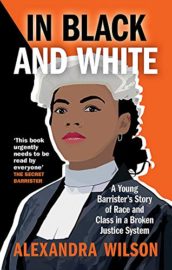 In Black and White: A Young Barrister's Story of Race and Class in a Broken Justice System – Alexandra Wilson
'As a junior criminal and family law barrister, Alexandra finds herself navigating a world and a set of rules designed by a privileged few… Alexandra shows us how it feels to defend someone who hates the colour of your skin, or someone you suspect is guilty… Alexandra's account of what she has witnessed as a young mixed-race barrister is in equal parts shocking, compelling, confounding and powerful.'
---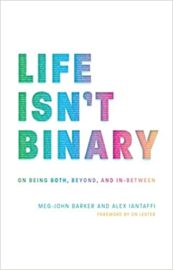 Life Isn't Binary – Meg-John Barker and Alex Iantaffi
'Much of society's thinking operates in a highly rigid and binary manner; something is good or bad, right or wrong, a success or a failure, and so on. Challenging this limited way of thinking, this ground-breaking book looks at how non-binary methods of thought can be applied to all aspects of life, and offer new and greater ways of understanding ourselves and how we relate to others.'
---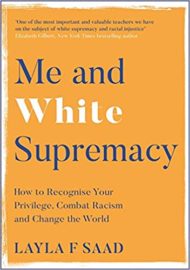 Me and White Supremacy – Layla F. Saad
'Me and White Supremacy shows readers how to dismantle the privilege within themselves so that they can stop (often unconsciously) inflicting damage on people of colour, and in turn, help other white people do better, too.'
---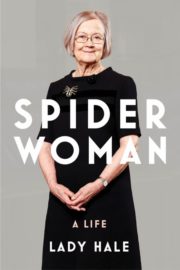 Spider Woman: A Life – by the former President of the Supreme Court – Lady Hale
'How does a self-professed 'girly swot' get ahead in a profession dominated by men? A lifelong smasher of glass-ceilings, who took as her motto 'women are equal to everything', her landmark rulings in areas including domestic violence, divorce, mental health and equality were her attempt to correct that.'
---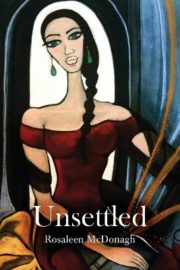 Unsettled – Rosaleen McDonagh
'Rosaleen McDonagh writes fearlessly about a diverse experience of being Irish. 'Unsettled' explores racism, ableism, abuse and resistance as well as the bonds of community, family and friendship. As an Irish Traveller writing from a feminist perspective, McDonagh's essays are rich and complex, raw and honest, and, above all else, uncompromising.'
---
How to Be an Antiracist – Ibram X. Kendi
'Using his extraordinary gifts as a teacher and story-teller, Kendi helps us recognise that everyone is, at times, complicit in racism whether they realise it or not, and by describing with moving humility his own journey from racism to antiracism, he shows us how instead to be a force for good. Along the way, Kendi punctures all the myths and taboos that so often cloud our understanding, from arguments about what race is and whether racial differences exist to the complications that arise when race intersects with ethnicity, class, gender and sexuality.

In the process he demolishes the myth of the post-racial society and builds from the ground up a vital new understanding of racism – what it is, where it is hidden, how to identify it and what to do about it.'
---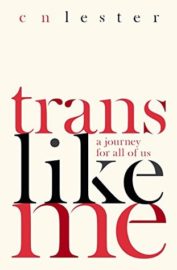 Trans Like Me – CN Lester
'In this eye-opening book, CN Lester, academic and activist, takes us on a journey through some of the most pressing issues concerning the trans debate: from pronouns to Caitlyn Jenner; from feminist and LGBTQ activists, to the rise in referrals for gender variant children – all by way of insightful and moving passages about the author's own experience. Trans Like Me shows us how to strive for authenticity in a world which often seeks to limit us by way of labels.'
---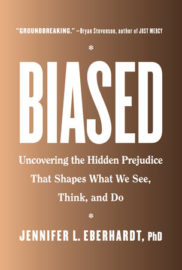 Biased – Jennifer L. Eberhardt
'Jennifer Eberhardt is a pioneering social psychologist one of the world's leading experts on unconscious bias. In this landmark book, she lays out how these biases affect every sector of society, leading to enormous disparities from the classroom to the courtroom to the boardroom.

But unconscious bias is not a sin to be condemned. It's a universal human condition, and as Eberhardt shows, one that can – and must – be overcome.'
---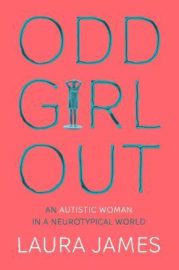 Odd Girl Out: An Autistic Woman in a Neurotypical World – Laura James
'Laura James found out that she was autistic as an adult, after she had forged a career for herself, married twice and raised four children. This book tracks the year of Laura's life after she receives a definitive diagnosis from her doctor, as she learns that 'different' doesn't need to mean 'less' and how there is a place for all of us, and it's never too late to find it.'
---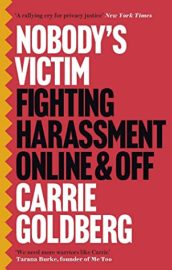 Nobody's Victim: Fighting Harassment Online & Off – Carrie Goldberg
'In an era of doxing, revenge porn and online stalking, the law is failing us. Tech companies are untouchable and often women are persecuted. Carrie Goldberg built her law firm on battling these unprecedented cases – from stalkers haunting their exes through social media and dating apps, to schools suspending girls who report sexual assault, to trolls making fake bomb threats in their victims' names. Here, she tells her clients' stories alongside her own remarkable journey to become the lawyer she once needed.'
---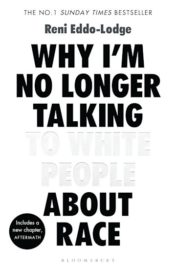 Why I'm No Longer Talking to White People about Race – Reni Eddo-Lodge
'The book that sparked a national conversation. Exploring everything from eradicated black history to the inextricable link between class and race, Why I'm No Longer Talking to White People About Race is the essential handbook for anyone who wants to understand race relations in Britain today.'


---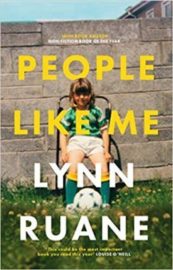 People like Me – Lynn Ruane
'A force of nature from the day she was born, Lynn Ruane grew up in a loving home in Tallaght, West Dublin. But in her early teens things began to unravel, and she fell into a life of petty crime and chaotic drug use. By age fifteen – pregnant with her first child, no longer attending school and still reeling from a series of shocking incidents in her personal life – Lynn decided she had enough of running away from herself and set about rebuilding her life.

Inspired by her daughter, she returned to education and, with the help of some brilliant mentors, slowly began to heal the hurt of her younger years. She began campaigning on behalf of the people society had left behind by developing addiction services, becoming an activist in Trinity, and then as a senator in the chamber of the Seanad. But as the debate around consent gained pace, the lines between personal and political were redrawn, and Lynn was called to reckon with her past in a new and frightening way.'
---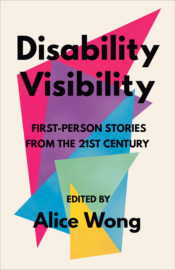 Disability Visibility – Alice Wong
'[A]ctivist Alice Wong brings together an urgent, galvanizing collection of personal essays by disabled people in the 21st century.
From Harriet McBryde Johnson's account of her famous debate with Princeton philosopher Peter Singer over her own personhood, to original pieces by up-and-coming authors like Keah Brown and Haben Girma; from blog posts, manifestos, eulogies, testimonies to Congress, and beyond: this anthology gives a glimpse of the vast richness and complexity of the disabled experience, highlighting the passions, talents, and everyday lives of this community. It invites readers to question their own assumptions and understandings. It celebrates and documents disability culture in the now. It looks to the future and past with hope and love.'
---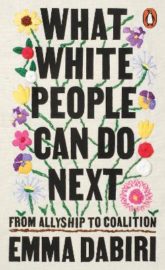 What White People Can Do Next: From Allyship to Coalition – Emma Dabiri
'When it comes to racial justice, how do we transform demonstrations of support into real and meaningful change? With intellectual rigour and razor-sharp wit, Emma Dabiri cuts through the haze of online discourse to offer clear advice.'
---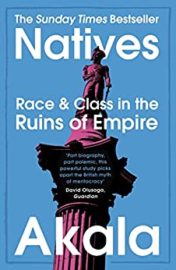 Natives: Race and Class in the Ruins of Empire – Akala
'From the first time he was stopped and searched as a child, to the day he realised his mum was white, to his first encounters with racist teachers – race and class have shaped Akala's life and outlook. In this unique book he takes his own experiences and widens them out to look at the social, historical and political factors that have left us where we are today.'
---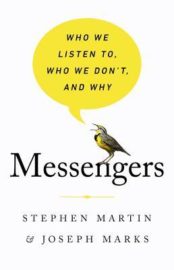 Messengers: Who We Listen to, Who We Don't and Why – Stephen Martin and Joseph Marks
Stephen Martin and Joseph Marks compellingly explain how in our uncertain and ambiguous world, the messenger is increasingly the message. We frequently fail, they argue, to separate the idea being communicated from the person conveying it, explaining why the status or connectedness of the messenger has become more important than the message itself.

Messengers influence business, politics, local communities, and our broader society. And Martin and Marks reveal the forces behind the most infuriating phenomena of our modern era, such as belief in fake news and how presidents can hawk misinformation and flagrant lies yet remain.
---