Examining the Recommendations
After a year of deliberationthe Citizens' Assembly on Gender Equality announced 45 agreed priority recommendations.
Emma Davey BL examines some of the Assembly's key recommendations and the constitutional and legislative building blocks required to achieve enduring gender equality and a fairer society.
---
Introduction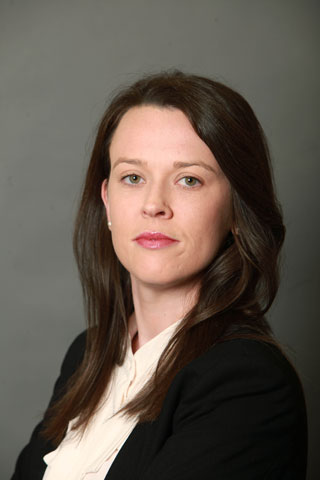 Comprising 99 citizens and chaired by Dr Catherine Day, the Assembly's recommendations resoundingly call for constitutional, legislative and educational changes to reflect contemporary Irish society and equality for all. The recommendations are not restricted to changes solely for women but include the need to recognise diversity and the development of societal roles, non-marital families and the need for economic enrichment of vulnerable sectors of our society.
Dr Day commented:
"The recommendations the citizens agreed don't just call for incremental change. They call for big changes that can make Ireland a better and more gender equal place to live for all of us. They call for change in our Constitution, for new laws and policies and for stronger enforcement."
Echoing the progressive nature of the recommendations, the Assembly has vociferously called upon the Oireachtas to match its commitment by accepting their recommendations and implementing them without delay in order to deliver gender equality in Ireland.
Below is a brief insight into a selection of the Assembly's recommendations:
Bunreacht na hÉireann
Seventy-five members of the Assembly voted in favour of deleting and replacing the archaic and sexist reference to a woman's "life within the home" enshrined in Article 41.2 of the Constitution, with a replacement provision relating to care that would not be gender specific. In addition, 98.9% of the Assembly voted in favour of amending Article 41.1 to protect private and family life not limited to the marital family.
Notwithstanding the apparent acceptance of the Supreme Court of non-marital families being included within the provisions of Article 41.1 in its recent decision of Gorry & Anor. –v- Minister for Justice and Equality [2020] IESC 55, a referendum to amend Article 41.1 would provide definitive clarity and full constitutional protection for lone parent families and non-marital same-sex families living in Ireland.
Leadership & Politics
A timely recommendation made within the sphere of leadership and politics is for the introduction of maternity leave for all elected representatives. When Minister for Justice, Helen McEntee, began her maternity leave some weeks ago, she said the arrangements for her leave were a "sticking plaster" until a more permanent solution is found. She commented:
"It's really important women see other women in roles and positions being able to take maternity leave, being able to return to their jobs and the positions they were working in before."

The introduction of gender quotas has long been called for in Ireland and this is recognised by the Assembly in its recommendation for funding of public bodies being contingent on reaching a 40% gender balance by 2025; enactment of gender quota legislation requiring private companies to have at least 40% gender balance on their boards; the extension of gender quotas for party candidates to local, Seanad and European Elections; increasing penalties for parties that do not meet the quota and increasing the threshold from 30% to 40% for both women and men by 2022; and to make public funding for cultural, sports, arts and media organisations contingent on a quota of 30% representation of women and men on their governing bodies by 2025 and 40% by 2030.
Whilst these targets have been long awaited and the recommendations are praised, no enforcement mechanism, method of measurement or sanction underpins them. It is notable that the implementation of gender quotas carries no cost implications.
The Council of the Bar of Ireland ("the Bar Council") in conjunction with the Employment Bar Association made its submission on gender equality to the Citizens' Assembly on 6 March 2020. In line with the OECD's recommendation for the implementation of gender quotas to rectify women's under-representation in prominent positions, the Bar Council recommended the introduction of gender quotas on an incremental basis at all levels for all organisations.
Caregiving & Childcare
It is undeniable that childcare in Ireland needs to change. A public childcare model has been advocated by the Assembly, which would alleviate the exorbitant costs borne by working parents and the limited to non-existent supply of private childcare places in some locales.
Additionally, childcare workers, many of whom are women, are underpaid. A publicly funded, accessible, and regulated model of childcare over the next decade has been recommended with an increase in the State share of GDP spent on childcare from the current 0.37% of GDP to at least 1% by no later than 2030. Ireland's childcare sector is characterised by some of the highest fees for parents in Europe, as well as low wages and below-average levels of State investment. Improvement in terms and conditions for employed carers alongside access to training, professional registration, pensions and sick pay has also been recommended.
One recommendation made by the Bar Council which was not included in the Assembly's recommendation was the provision of tax credits for care in the home. It is notable that tax credits are available for elder care but not for childcare in Ireland.
Person-centred care and independent living is emphasised by the Assembly for both older people and persons with disabilities. The Orwellian break in services which exists for persons with disabilities attaining the age of eighteen and having to re-apply for support as an adult was scrutinised by the Assembly which recommends an end to this discord.
Domestic, Sexual & Gender Based Violence
Domestic violence is predominantly targeted at women and perpetrated by men. An unwelcome by-product of the Covid-19 pandemic has been the pandemic of domestic violence against women – a pandemic within a pandemic. Understanding the need to tackle this crisis, the Assembly has called for all Government action to prevent and counter domestic, sexual and gender-based violence, coordinated by a Cabinet Minister with direct responsibility for implementation of a national strategy.
Education as a preventative tool is advanced by the Assembly where it has recommended a revision of Relationships and Sexuality school curricula; to encompass learning of gender power dynamics, consent and domestic, sexual and gender-based violence. Equally important is the recommendation to develop guidelines and specialist training for judges and lawyers regarding the treatment of victims and survivors. The Assembly has called for the appointment of a Victims/Survivors Commissioner as an independent advocate and voice for both victims and survivors.
Pay & the Workplace
According to the World Economic Forum's "The Global Gender Gap Report 2020", at the current rate of progress, gender parity will not be attained for 99.5 years, meaning none of us will see gender parity within our lifetime. In Ireland, the average gender pay gap is 14.4%. This results in the even more worrying gender pension gap of 27.6%. The Assembly has called for the introduction of a Universal State Pension so that every resident of Ireland receives a pension upon reaching pension age. Automatic enrolment into pension savings for persons who begin earning is recommended by the Assembly, subject to a threshold on low incomes and an opt-out clause. The guarantee of income adequacy for both men and women in older age would ensure dignity and independence for all in their later years.
The Assembly has ambitiously recommended legislative targets to reduce the hourly gender pay gap to 9% by 2025 and to 4% by 2030, with a view to eliminating it by 2035. No measures to achieve these welcomed yet ambitious targets are included in the Assembly's recommendations. Separately, the Assembly recommends the introduction of a statutory right to reasonable access to flexible working. This was introduced in the UK for all employees with 26 weeks' continuous employment in June 2014.
The long-awaited Gender Pay Gap Information Bill 2019 was published in April 2019, with the belief that it would come into force in 2020. Now restored to the Order Paper, it will initially require organisations with 250 or more employees to report on the gender pay differentials in their organisations, setting out pay differences between female and male employees and will include bonuses. The requirement will extend over time to organisations with 50 or more employees. At the end of March 2021, Minister for Children, Equality, Disability, Integration and Youth, Roderic O'Gorman, received Cabinet approval to amend the Bill and introduce it at the Report Stage. The Assembly has called for its immediate enactment and implementation without delay.
In its submission to the Assembly, the Bar Council stated the publication of an organisation's gender pay gap is, of itself, insufficient to effect change. The Bar Council further recommended the adoption of a statutory enforcement mechanism with financial penalties for failure to comply with gender gap reporting. It is to be noted that the 2019 Bill does not include any financial penalty for employers in breach of its provisions.
Social Protection
The Assembly calls for social protection services to protect payments and/or supports at a level that lifts people above the poverty line, preventing deprivation and providing an adequate standard of living. A fully individualised social protection system to promote an equal division of paid work and care is recommended as a solution to this inequality. An increase in the minimum wage by 2025 to align with the living wage is further proposed to provide economic equality.
The particular needs of lone parents are recognised as requiring incentives and supports to allow access to work and/or education, including the provision of child and after-school care. Providing after-school care and activities would benefit children with equal opportunities to pursue activities which are currently often reserved to more affluent socio-economic groups.
A novel aspect of the Assembly's recommendations is the regulation and promotion of gender equality by media and advertising organisations, including action where discriminatory behaviours occur. Specific sanctions have not been recommended by the Assembly. The requirement to make special efforts to improve the visibility of men performing caring roles is expressly highlighted and is a welcome aspect of the recommendations.
With regard to the impact of technology and social media upon our lives and society, legislators are called on to hold those companies to account for offending content that constitutes sexual harassment, bullying, stalking, sexually violent or abusive content by their immediate removal. Penalisation and elimination of hateful and abusive language is advocated for, including on the basis of gender, with regular reviews to ensure legislation keeps pace with technological advances.
Conclusion
The recommendations require far reaching change to provide gender equality and a fairer society in Ireland. The culturally diverse Assembly has unanimously called upon the Oireachtas to immediately implement their recommendations for progressive change, which will inevitably bring about benefits, not only for women and their families, but to the Irish economy and to Irish society as a whole. Overall, the Assembly's recommendations are very much welcomed, however, there is a lack of guidance with how these will be enforced and policed.
---
Emma Davey BL

Emma Davey BL is a member of The Bar of Ireland and is a Committee Member of the Employment Bar Association. Her full profile and contact details can be accessed here.

Views expressed by contributors are not necessarily those of The Bar of Ireland. The Bar of Ireland does not accept any responsibility for them.