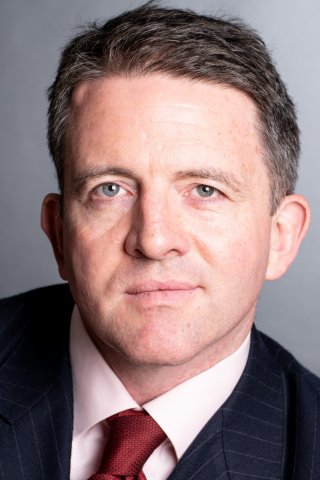 Sport has been mixed with politics since the original Olympics. It became wholly so during the Cold War. So, with the ongoing, horrendous invasion of Ukraine, what is the law of expelling countries from sport?
Tim O'Connor BL of the Sports Law Bar Association explains.
---
Boycotts, counter-boycotts, and demands for boycotts were the background of international sport in the 1970s and 1980s.[1]
Unfortunately, the same sort of invasion which triggered some of those has now put boycotts and sporting expulsions back into the limelight.
Approaches to boycott
The first thing to note is that there are different kinds of sport bans and boycotts.[2] A useful way to think about it is to imagine them on a line from "bottom-up and chosen" to "imposed from the top down". Fans walking away in protest, fan pressure or activist fans (such as the reaction to the European Super League) would be an example of the "bottom-up' approach.
The other end of the range– measures imposed by sporting bodies and international sporting federations ("ISFs"), you have examples like FIFA banning national federations for political influence. At the extreme end, you have those directed and enforced by the state in question on sporting bodies or entities
This is relevant because of the nature of sporting bodies. Sporting bodies are, in Irish law at least, and usually on a wider scale, largely creatures of company law or contractual agreements. Although they take State funds, often represent the State abroad, and are intimately linked with State policy, they are not part of or directly under the control of the State in the way that, for example, the French state licences sporting bodies as the representative body in France for that sport. They are not generally judicially reviewable because they are not public bodies; the rare case where they are is a true exception.[3]
This means that there are significant difficulties for concerned individuals or the general public in trying to force a sporting body to impose a boycott by way of legal action rather than political pressure.
Apartheid & Rugby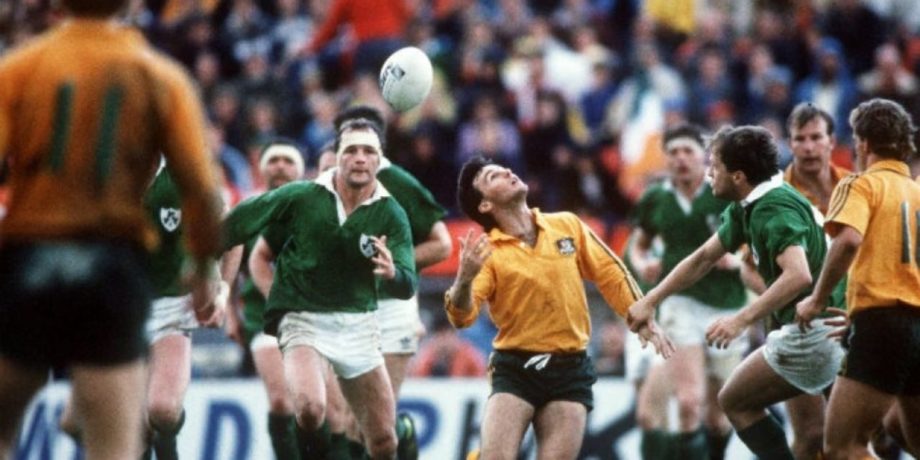 The push to boycott apartheid South Africa is probably the most useful model to show the differing strands. This started as a ground-up push to ban South African teams, and especially the Springboks, from tours, and expanded to stopping tours to South Africa.
It was initially led by protests, but these then fed into the Gleneagles Agreement where Commonwealth countries agreed to discourage any sporting contact. However, this stopped well short of a ban, and was not all countries.
In Lennon v. Ganly & Ors.[4]the plaintiff, the late John V. Lennon, was trying to injunct the 1981 IRFU tour to South Africa from "associating themselves with Ireland by use of the word 'Irish' to describe the party, adorning the shamrock, bearing the tricolour or being present where the Irish National Anthem is played."[5] The argument was that by going ahead with the tour the defendants are in breach of the Constitution and that his own personal rights under the Constitution were being infringed. He was unsuccessful.
In that matter, O'Hanlon J. held that
"[t]he defendants, and the players who are participating in the tour, have a prima facie constitutional right to travel abroad for the purpose of taking part in sporting fixtures in other countries as well as in Ireland if they wish to do so. They should only be restrained from exercising such right if it was in some way unlawful for them to act in the manner in which they seek to act."
The plaintiff could not show a basis that his own rights generally would be affected, and hence lacked standing. An argument made as to international law was run, and dismissed, on the basis that maintaining links with a country in breach of international law did not itself break international law for the State, and could not therefore give grounds against a private entity, with the Court holding:
"Consequently, I do not consider that the IRFU by maintaining sporting links with South Africa is in breach of international law any more than the Government and State are in breach of international law by permitting trading relations to continue and be maintained with that country."
In Finnigan v. NZRFU[6], however, a similar case succeeded. The background is relevant; the 1981 Springbok tour of New Zealand tore New Zealand apart. Matches were flour-bombed from aircraft in what was described as "a war played out twice a week."[7] In 1985, New Zealand were supposed to go to South Africa for the first tour there since the 1976 tour in the immediate aftermath of the Soweto Uprising and as the State of Emergency was imposed.
The plaintiffs, teachers, sought to prevent this tour as being in breach of the NZRFU's own rules. They initially lost on standing, won on appeal, and after this appeal were successful in obtaining an injunction preventing the 1985 All Black tour. In essence, once the case could proceed, the NZRFU agreed to the demands. Three years later, at a time when the then-government of South Africa was still treating ANC membership as a crime, Danie Craven of SARFU was talking to the ANC about a non-racial future for South African rugby.
It can therefore be seen that bans can be enforced from the bottom up, but can depend on two key elements. First, it needs enforcement of the participation agreements of the sporting bodies. Second, there must be acceptance on the part of the sporting body concerned that the fighting not to have such a ban imposed is a fight they do not want to have.
Boycotts & Bans at Sporting Body level
It is at the level of the National Governing Body or ISFs that these key decisions are made.
At the moment, what we are seeing are boycotts or bans imposed by the sporting bodies. For Olympic sports, this is largely at the direction of the International Olympic Committee[8]; for others, which are not Olympic sports or are only Olympic sports in a narrow range, such as rugby, it is chosen and self-regulated.
Naturally, if a state decides to refuse to grant entry permissions to those coming to that state from the targeted state, there is nothing an sporting bodies/federations can do; however, it is worth recalling that National Olympic Committees defied pressure for boycotts in the past, as with the 1980 Moscow Olympics.
The key legal element, then, is whether ISFs generally have the power under their rules to impose bans or boycotts of this kind. Arguably, some may have a duty to do so where there are breaches of human rights they bind themselves to uphold, or where failing to do so could bring the sport into disrepute. Challenges to such bans are equally inevitable.
However, first and foremost, ISFs must have the willingness to exercise such powers as they have; to act. That willingness comes from pressure from below, as it did in the struggle against apartheid, and as it seems to be now.
---
The views expressed above are the author's own and do not reflect the views of The Bar of Ireland.
The Sports Law Bar Association will be publishing more articles in the near future on specific cases as sport's reaction to the invasion of Ukraine unfolds.
Discover our Specialist Bar Associations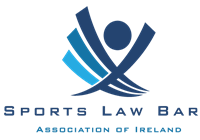 The Sports Law Bar Association of Ireland is an all-Ireland association of barristers with specialist sports law knowledge and practices. It aims to increase awareness of sports law and support barristers in providing the most up-to-date advice to sports law clients.
---
References
[1]For a good background on sports diplomacy in the EU context that most affects Ireland, see Parrish, EU Sport Diplomacy: An Idea Whose Time Has Nearly Come JCMS 2022 1
[2]For a practical example and discussion of the law, see Hyland v. Dundalk Racing (1999) Ltd t/a Dundalk Stadium [2014] IEHC 60
[3]See e.g. Jacob v. Irish Amateur Rowing Union Ltd. [2008] 4 IR 731, and Hyland v. Dundalk Racing (1999) Ltd t/a Dundalk Stadium [2014] IEHC 60; for an exception, see O'Connell & anor v. The Turf Club [2017] 2 IR 43
[4][1981] I.L.R.M. 84
[5]Unremarked in the case is that the IRFU did not, and still does not, use the tricolour or national anthem in away games. It instead uses the Four Provinces flag and, now, Ireland's Call which was written for a Rugby World Cup in a democratic South Africa.
[6][1985] NZCA 52; [1985] 2 NZLR 159
[7]For a summary of the background and the 1981 tour itself, see: https://nzhistory.govt.nz/culture/1981-springbok-tour
[8] For the IOC Charter, and relevant provisions pertaining to human rights, non-discrimination and political neutrality see https://stillmed.olympics.com/media/Document%20Library/OlympicOrg/General/EN-Olympic-Charter.pdf
---
---
More Viewpoints