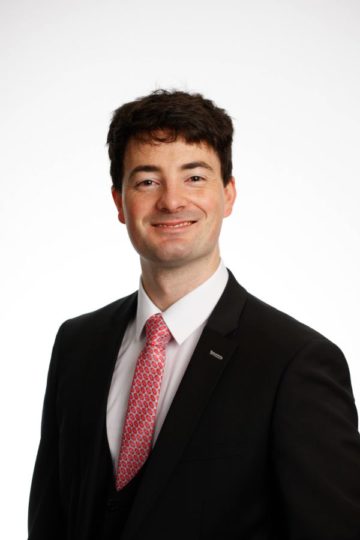 Since 2019, the Bar of Ireland and the Irish Council for Civil Liberties ('ICCL') have offered barristers in the first three years of practice, the opportunity to work part-time with ICCL as their Procedural Rights Fellow.
As Seán Beatty BL – the 2022 Fellow – passes the baton to Emily Walker BL, he reflects on a number of key projects undertaken during his year.
---

I had been aware of ICCL's work for a long time and had volunteered on projects with them previously, so I knew the Fellowship was something I would like to do if I could. I applied in January and was delighted and very lucky to be offered the role for 2022.
ICCL are conscious of the importance of building your practice at the Bar and always accommodated me when that needed to come first. It has been a real pleasure to be able to work on human rights issues that matter to me. While procedural rights are the focus, I was encouraged to get involved in any projects I was interested in.

Mother and Baby Homes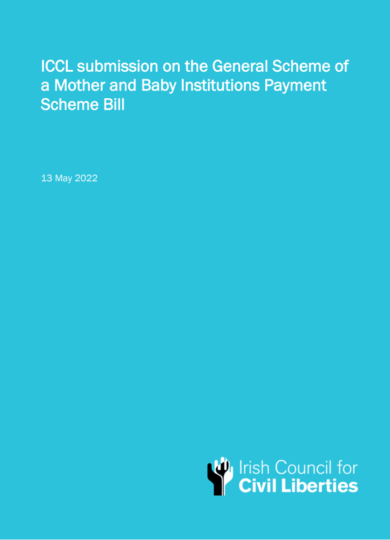 As a devil, I was a very minor footnote on the legal team of the Mother and Baby Homes survivors who challenged the Final Report of the Mother and Baby Homes Commission of Investigation. It was a great privilege a few months afterwards to continue that work by co-drafting ICCL's Submission on the General Scheme of a Mother and Baby Institutions Payment Scheme Bill.
Later, when the plan to engage an independent expert to review testimony collected by the Commission was replaced with a proposal to ask survivors to tell their stories again for a new archive, I co-drafted a response letter to the Minister.
When the Mother and Baby Institutions Payment Scheme Bill 2022 was being debated in the Dáil, a briefing I wrote which ICCL circulated to TDs in advance was read into the record in full.
Special Criminal Court – Offences Against the State Acts Review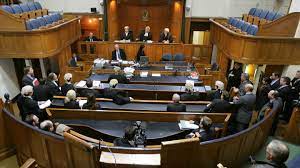 Safe Access Zones
I co-drafted ICCL's submission on the General Scheme of the Health (Termination of Pregnancy (Safe Access Zones)) Bill 2022. As the proposed Safe Access Zones will limit the right to protest, I also wrote up a detailed proportionality analysis assessing how the proposed legislation might fare if subject to a constitutional challenge.

Optional Protocol to the Convention against Torture
I made a contribution to ICCL's submission on the General Scheme of the Inspection of Places of Detention Bill 2022 and subsequently appeared alongside Liam Herrick, ICCL Executive Director, at the Joint Committee on Justice's pre-legislative scrutiny of the General Scheme.

International Fora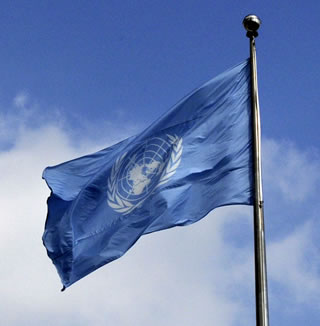 For ICCL's report to the UN Human Rights Committee on Ireland's International Covenant on Civil and Political Rights Review 2022, I drafted sections on the rights to an effective remedy, a fair trial, and equal treatment before the law.
ICCL is participating in an EU-funded project which considers how large a factor the potential absconsion of an accused person is in decisions denying them bail. This requires going through the case law with a fine-tooth comb to determine how exactly this issue has been dealt with in Ireland to date.
I also assisted ICCL staff with appearances before international bodies. I produced a briefing note on the justiciability/enforceability of economic, social and cultural rights, and Ireland's treatment of Mother and Baby Homes survivors, ahead of ICCL's appearance at the UN Committee on Economic, Social and Cultural Rights.
Another example was assessing the level of resources allocated to the courts, and the effect of litigation costs on access to justice, for ICCL's attendance before the European Commission for its 2022 Rule of Law Report.
In addition…

In addition to the above main areas, I also answered a wide variety of legal queries from the different teams within ICCL on a rolling basis. This has involved advising on areas such as
(i) the use of mobile phone data following the Dwyer judgment of the CJEU,
(ii) ICCL's complaint to the Data Protection Commission in respect of GeoDirectory, and
(iii) third party litigation funding including the General Scheme of Representative Actions for the Protection of the Collective Interests of Consumers Bill 2022.
---

While it has at times been difficult to balance ICCL tasks with other work, I have definitely found the Fellowship to be a positive experience.
The team at ICCL make for lovely and helpful colleagues while the work is intensely rewarding and, I think, important.
I also had the benefit of devilling for Alan D.P. Brady during the majority of my time as Fellow who could not have been more supportive and encouraging of me taking the time to pursue it. For any barrister in their early years with a strong interest in human rights law and criminal justice who would like to develop a practice in those areas, I would absolutely encourage you to apply.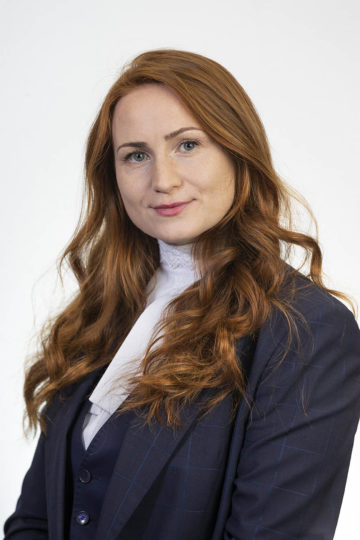 The 2023 Bar of Ireland – Irish Council of Civil Liberties Fellow has been announced. Emily Walker BL will contribute to the ongoing programme of policy and law reform underway.
More Viewpoints