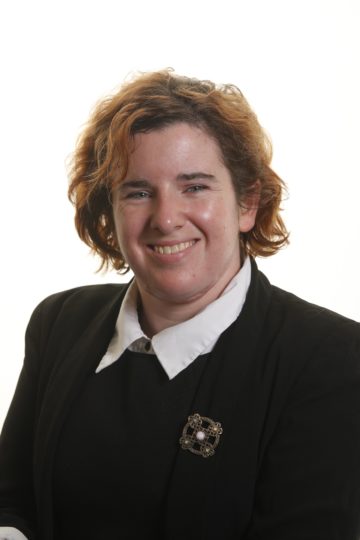 By Lorraine Lally BL
In 2016 it was a realisation that women were leaving the legal profession and were not moving into positions of seniority due to lack of sufficient work and opportunities. This reflected a global and cultural problem of gender bias. It was accepted that action was required and hence the Law and Women Mentoring programme was founded.
Recently, I attended a webinar where the Law and Women Mentoring Programme hosted the world's leading researcher in neuropsychology and trained clinical psychologist, Professor Ian Robertson.
Professor Robertson is Emeritus Professor of Psychology and Co-Director of the Global Brain Health Institute at Trinity College Dublin. He is also a distinguished professor at University College London and University of Texas Dallas with a number of best-selling books to include Stress Test, The Winner Effect, a Mind Sculpture and How Confidence Works.
An expert at applying the latest neuroscience and psychological research to contemporary social, economic, political, health and business affairs in an accessible manner, he dived into how confidence works, why it's important and how we can stay confident in the face of failure.
Key takeaways from the presentation:
Imagine a confident version of yourself
Professor Robertson supports the proposition that you should say yes to new and different challenges and opportunities and learn how to achieve them later. As Sir Richard Branson said, "If somebody offers you an amazing opportunity but you are not sure you can do it, say yes – then learn how to do it later!"
We often spend too much time thinking instead of focusing on the presentation in the present. I was struck by the importance of internal self-belief in ones abilities in the workplace. For those in the legal profession we often advise the client to be aware of facial responses and body language in the witness box. A key message regarding confidence is that we can all achieve it. We need to know what a confident version of ourselves looks like, visualise it, practice it and then we can make it happen.
Wonder at the Confidence of Others
As a barrister we aim to be respectful, considerate and kind in our duties. The truth is that confidence does not come naturally to all and is something I have struggled with. The good news is that it can be learnt and practiced and there is very little you cannot change through technique and practice.
A wonderful reality in the Courts is that you can watch a master advocate at work who is so confident that every word hits you like a lightning bolt from the wooden benches. There are colleagues who will astound you with their confidence in their argument, their interpretation of the law and the persuasion of their position.
Practice Makes Perfect
When considering the need for confidence building a devil brother advised that I should volunteer as a legal advisor. I would recommend that anyone entering the profession volunteer with Free Legal Advice Centres (FLAC) or with the Community Law and Mediation Centre. As a trainee barrister my confidence grew from the learnings I gained through the hundreds of people I had consultations with. The ability of the barrister to answer the legal questions asked in a clear concise manner. Confidence grows with experience.
Kindness breeds Confidence
My understanding is that kindness builds confidence in others who maybe struggling. There is a family in the legal profession that acts in the collective to support and sustain confidence. There is a confidence in the Bar of Ireland that can be used to help their members. I have felt the overwhelming kindness of my colleagues when I have been left depleted in confidence due to unexpected challenges.
For further on the Law & Women Mentoring programme, please contact lindsay.bond@lawlibrary.ie.
All views expressed above are the authors' own and do not reflect the views of The Bar of Ireland.
More Viewpoints