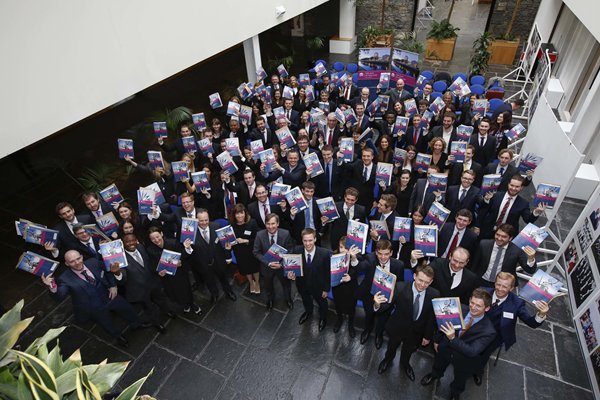 On Monday 28th September 2015, 96 new members were welcomed to The Bar of Ireland for an orientation day, officially marking their first day as members.
The day began with new members signing the roll of register, where they were also provided with a wealth of information regarding the services now available to them in the form of a newly developed Member Services Directory, which outlines the myriad of services and facilities that members of The Bar of Ireland can avail of.
Chairman of the Council of The Bar of Ireland David Barniville SC, and Director of The Bar of Ireland Ciara Murphy, delivered a warm welcome and introduction to the new members. This opened the programme for the day, which included topics around practical advice and insights for the new barrister, the role of continuing professional development, pro bono activities at the Bar, and an overview of pupils appearing in court.
The Bar of Ireland wishes the new entrants every success in their career.