This year we are celebrating Justice Week from 28th February to 4th March 2022.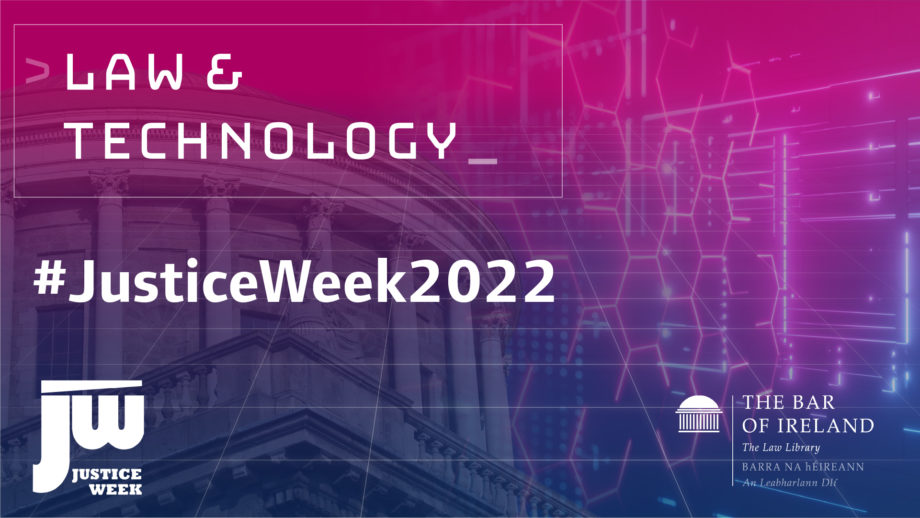 What is Justice Week?
Justice Week is an annual joint awareness campaign of the legal professions across the four jurisdictions (Scotland, Northern Ireland, Ireland, England & Wales). It aims to promote an understanding and awareness of access to justice and the rule of law, particularly among young people.
The theme of #JusticeWeek2022: Law and Technology
The incredible speed at which technology is developing poses key challenges to the democratic process around the world. Traditional solutions are being disrupted and called into question, with more room for innovation in their place. The past two years of the pandemic have particularly highlighted the role of technology, as well as its opportunities and limitations, in the delivery of justice.
Covering topics such as AI in criminal justice, warfare, maritime and space technology, and the implications of mass data collection on our rights, #JusticeWeek2022 aims to open a dialogue on these issues so that moving forth, attention is paid to equality, access and fair use across all facets of society.
What will The Bar of Ireland be doing?
The main event of the week will be the Intervarsity Debate, taking place on Wednesday, 2nd March 2022, at which students from eight of Ireland's main university Law Schools will be debating the motion:
"This House believes that international human rights law and international humanitarian law provide adequate protections in respect of the use of autonomous weapons and systems in warfare."
TEAM A: For the proposition
Anne Spillane, Trinity College Dublin
Muhammad Awan, Technological University Dublin
Hira Khan, Maynooth University
Melissa Ferris, University College Cork
Team B: For the opposition
Adam Connolly, NUI Galway
Emer Nolan, University College Dublin
Emma May, Dublin City University
Katherine Ahern, University of Limerick
Our expert judging panel includes;
The Hon. Ms. Justice Nuala Butler
Maura McNally SC, Chair of the Council of The Bar of Ireland
Mark de Blacam SC, Member of the Inner Bar
Dr Tom Clonan, Columnist and Security Analyst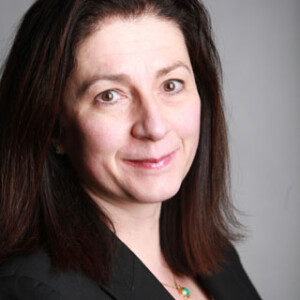 The debate will be livestreamed, and you can
In addition to the debate, we intend to release three podcast episodes on;
Big Data, Privacy and You
Michael O'Doherty BL speaks to Olga Cronin and Dr. Kris Shrishak from the Irish Council for Civil Liberties on recent developments on online advertising, cookie consent notices, and artificial intelligence legislation.
2. New Frontiers: Sea and Space
Darren Lehane SC chats with
Zeldine Niamh O'Brien BL who specialises in the Law of Outer Space
Edmund Sweetman BL who specilaises in Admiralty and Maritime Law
3. Criminal Justice and AI
Aoife McNickle BL explores these topics in two interviews. Firstly, Gerard Groarke BL gives an overview of the applications of AI. Later, Michael O'Flaherty, Director of the EU Agency for Fundamental Rights, speaks on the implications that AI and technology has on our fundamental rights.
Subscribe on: Spotify, Soundcloud, Apple Podcasts or Google Podcasts.
TY Survey
During The Bar of Ireland 'Look into Law' programme, we asked participating TY students were their beliefs & opinions on different aspects of the law. The results speak for themselves…
Internet safety & social media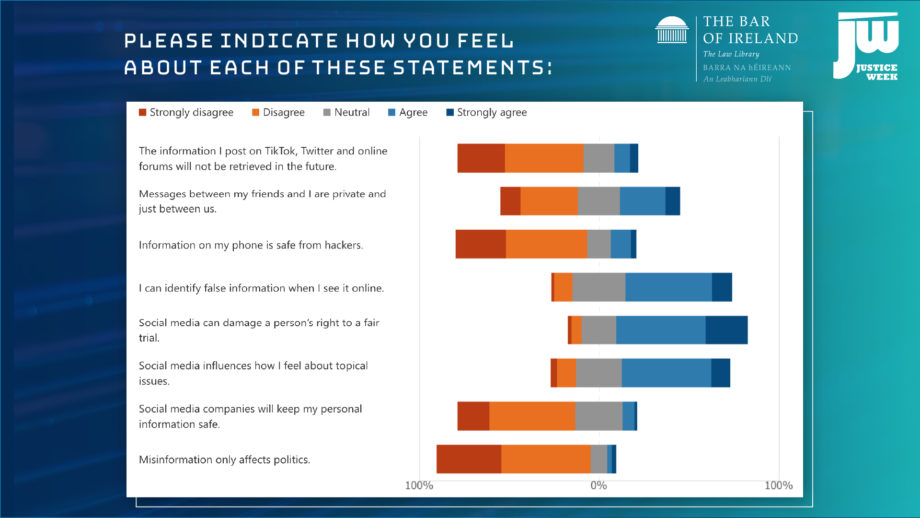 Climate change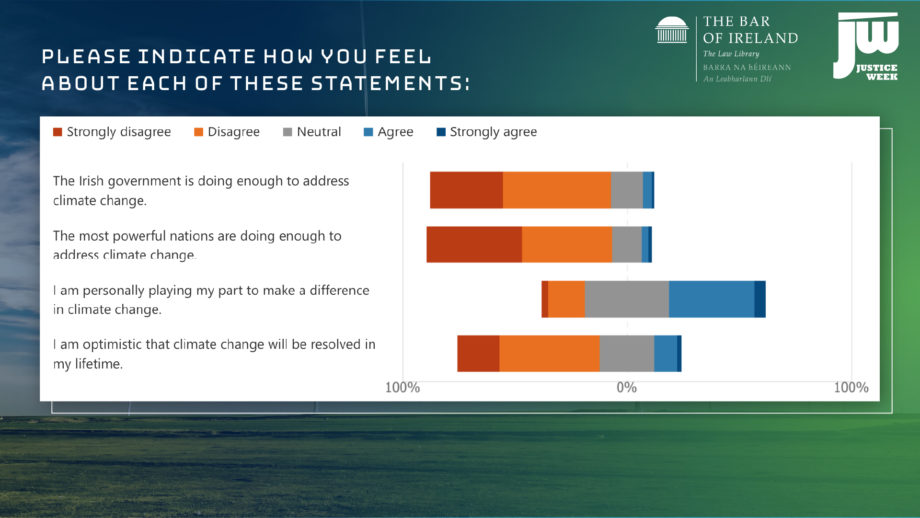 Information sources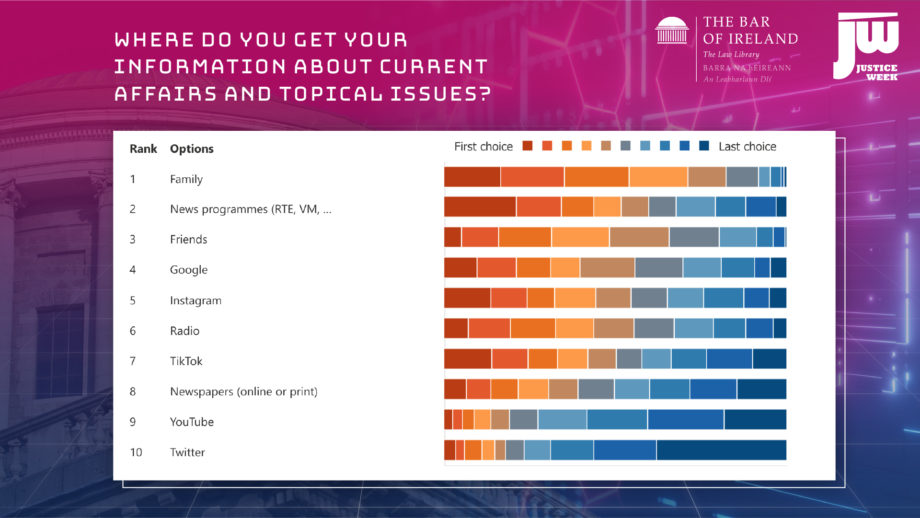 Education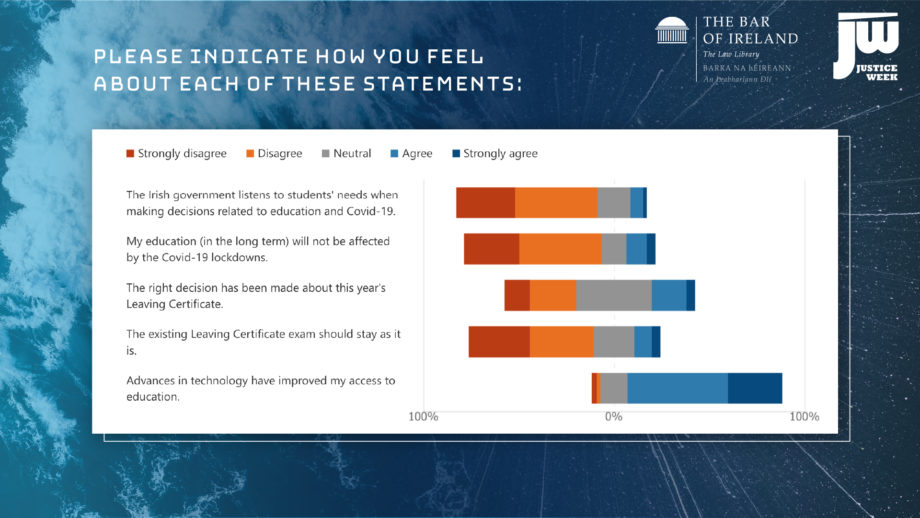 How can you participate?
Justice Week is a valuable platform on which your organisation can promote or highlight any of its justice-related activities, policy priorities, research or other outputs, particularly where law and technology are concerned. However, it is not limited to this topic and can include any access to justice/legal priority.
For example:
Promote a recently published report, paper or policy position
Organise a talk or panel discussion on how technology has impacted your area of practice or area of concern
Engage your community/following on social media using the umbrella hashtag #JusticeWeek2022
@TheBarOfIreland
#JusticeWeek2022
LinkedIn
More News