Speakers
The Hon. Mr. Justice Donal O'Donnell, Chief Justice - The Relationship between claims under the Constitution and the ECHR (and Charter); a new phase?
Mr Justice Bays Larsen, Vice-President of the Court of Justice - Recent Jurisprudence from the CJEU on the Dublin Regulations
Ms Justice Síofra O'Leary, Section President of the European court of Human Rights - The AFSJ and the ECHR: the Bosphorus Presumption, cross fertilisation and other stories
Professor Niamh Nic Shuibhne - Recent developments in EU Citizenship Law
Michael McDowell SC - Fajujonu, AO and DL and the Citizenship Referendum
Location
Online
Topics for discussion include
In light of the ongoing developments in relation to managing the Covid pandemic, IACBA have taken the difficult decision to reluctantly move the 2021 IACBA conference to an online-only event.
---
This conference is open to all – Law Library members & external organisations.
Group discount available on online tickets or Distillery tickets – buy 7 places, get 1 place free. Use discount code DIS1FR to avail below of this discount.
To attend this conference, please register below.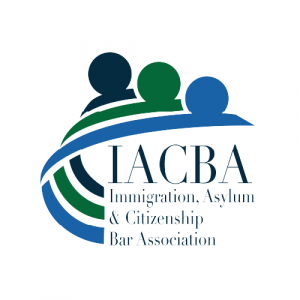 Attend this event