20 October 2023 – 2 pm
2.5 CPD Points
This conference is open to all.
The EU Bar Association (EUBA) is pleased to announce its highly anticipated conference for 2023 and invites you to join us for a day of insightful discussions and networking, starting at 2pm on Friday, October 20, in the Distillery Building, Dublin 7. The conference schedule includes an array of engaging and honoured speakers from across the sector, providing attendees with an enriching and informative experience.
This year marks 50 years of European Law in Ireland. Conference attendees will hear EU law updates from expert practitioners across the Irish Legal System.
The European Bar Association Conference will hear from:
The Hon. Mr. Justice Gerard Hogan
The Hon. Mr. Justice Garrett Simons
The Hon. Ms. Justice Niamh Hyland
Judge Suzanne Kingston, General Court of the EU
Una Butler, Competition & Consumer Protection Commission
Topics for discussion to include:
The conference will discuss a range of pertinent topics in European legislation, including environmental and competition and consumer protection law. After a welcome by Chair of EUBA, Brian Kennedy SC, the conference will commence with a keynote address delivered by Mr. Justice Gerard Hogan and will be expertly chaired by Judge Suzanne Kingston. Following the keynote, there will be a Q&A session.
In addition, a panel of legal experts including Paul Gallagher SC, Michael Collins SC, and Una Butler from the Competition & Consumer Protection Commission will lead an in-depth exploration of competition law. Conversations will include thoughts on the evolution of competition law enforcement from past to present, the future enforcement and potential challenges of the 2022 Act, and future competition law issues that might arise.
Finally, Mr. Justice Garrett Simons will chair a discussion with Jarlath Fitzsimons SC and Margaret Gray SC on the intricacies of environmental law. Jarlath Fitzsimons SC will present a paper tracing the development of the impact of EU environmental law on Ireland, including the planning system. A group discussion will follow examining EU law and its impact on a past, present and future basis.
Speaking on behalf of the upcoming conference, Brian Kennedy SC, Chair, EUBA, said
As we celebrate and mark 50 years of EU law in Ireland, this years European Bar Association Conference promises to be an invaluable platform for legal professionals to exchange ideas, gain insights into the latest legal developments, and foster connections within the European legal community. I am looking forward to the conference, which will delve into pertinent issues of EU law such as environmental, competition and consumer protection law while providing the opportunity of knowledge-sharing and networking.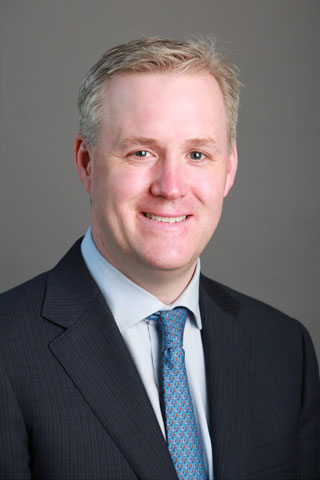 About EUBA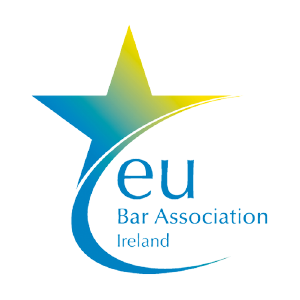 The EU Bar Association (EUBA) is a specialist bar association for Irish barristers who practice in the area of EU Law. It was established in December 2016 with the purpose of providing a forum for barristers who practice or possess expertise in the area of EU law or who would wish to develop such practice or expertise.
The EUBA provides specialist education to its members through seminars, conferences and morning briefing sessions which seek to keep members up to date on developments in a complex and fast moving area of EU law.
The EUBA promotes the Bar as a specialist provider of advocacy and legal advice in this area. For more information on the association, click here.
More News