The Climate Bar Association in conjunction with the Southern Law Association is hosting a national environmental law conference in The Imperial Hotel, Cork on Friday, 27th January at 2.00pm.
Entitled "Litigation and Environmental Challenges", the conference will see Ireland's leading legal practitioners in environmental law discuss key issues affecting Ireland's environment and climate. Topics will include water pollution, derelict buildings and how the law can be used to protect and address environmental issues.
Clíona Kimber SC, Chair of the Climate Bar Association said:
We are delighted to be joining our colleagues in Cork's Southern Law Association to hold this important conference. The urgency of climate and environmental matters is increasingly obvious in Ireland. However, our research confirms that the biggest barrier to effective and comprehensive environmental law is how we our legislators frame and clearly define this area of law.

Crucial to this is that the public and legislators have easy access and an understanding of environmental law and how it can be used to effectively progress the climate change prevention agenda.

The topics that will be focused on at the conference address fundamental issues impacting urban and rural environments and aim to provide guidance and pathways to accessing environmental justice.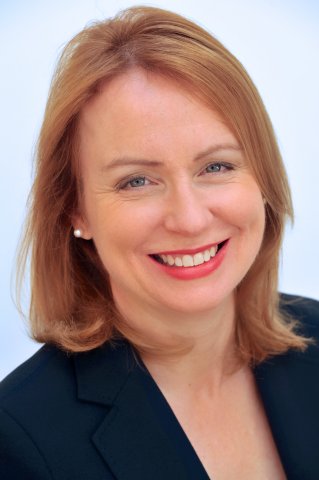 The conference will feature experts and speakers practising law in Cork including Lorna Madden BL and Daniel Cronin SC. Cork's Anois Agency and Noonan Linehan, Carrol, Coffey Solicitors will also address the conference. The conference will be chaired by The Hon. Mr. Justice Maurice Collins, Judge of the Supreme Court.
A full schedule is available below. The conference is open to all with an interest in environmental law and places are limited.
Time
Speaker & Topic
2.00 pm
Introduction and Welcome/ Failtiú–

Cathaoirleach Comhshaol Clíona Kimber SC
Chair
The Hon. Mr. Justice Maurice Collins, Judge of the Supreme Court
2.30pm
Challenging Water Pollution – Lorna Madden BL
3.15pm
Using Environmental Information Requests to your Benefit – Donnchadh Woulfe BL
Q&A/Ceisteanna
4.00pm
Coffee break/Briseadh
4.15 – 5.30pm
Panel Discussion –Derelict Buildings – the Legal Framework and Proposals for Change
Joe Noonan – Solicitor Noonan Linehan, Carrol, Coffey
Daniel Cronin SC
Jude Sherry, Director of Anois Agency, Cork
5.30pm
Drinks Reception/Failtiú Dí
---
About the Climate Bar Association
The Climate Bar Association is a specialist association of the Bar of Ireland which aims to act at the forefront of environmental justice and law in Ireland and to become a thought leader of climate law expertise in Ireland.
About the Southern Law Association

Dating from the 1870s,The Southern Law Association (SLA) is an association of solicitors whose members consist of practitioners working in Cork City and County. Every solicitor practicing in the City and County of Cork is entitled to apply to the SLA to be admitted as a member, subject to being proposed and approved by the council of the SLA. The SLA is a voluntary association of its members and is not legally incorporated. It does not have regulatory powers and duties akin to the Law Society of Ireland. However, the SLA has gained official status and recognition over the years. In particular, the SLA is, by law, entitled to nominate five of its members to sit on the council of the Law Society of Ireland.
More News