Highlights from this month's edition:
Fr Peter McVerry speaks about his work among the most marginalised in society, and what needs to change to end inequality and solve the housing "catastrophe".
Access to funds?: Brendan Guildea BL discusses what practitioners need to know about the 2020 EU Crowdfunding Regulation and Statutory Instrument 702/2021?
Lack of insight: The 'insight' clause in the new Personal Injury Guidelines potentially represents a grievous insult to plaintiffs. – Eugene Deering BL
To release or not to release: Miranda Egan Langley BL examines case law which throws light on recent developments in the law relating to temporary release.
Download The Bar Review – Volume 27 Issue 3
More Bar Reviews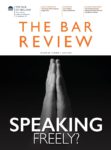 June 2023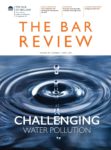 April 2023